從事時裝及個人形象設計 IDM
Image Design Make Up Certificate Course – IDM
81806-1
Introduction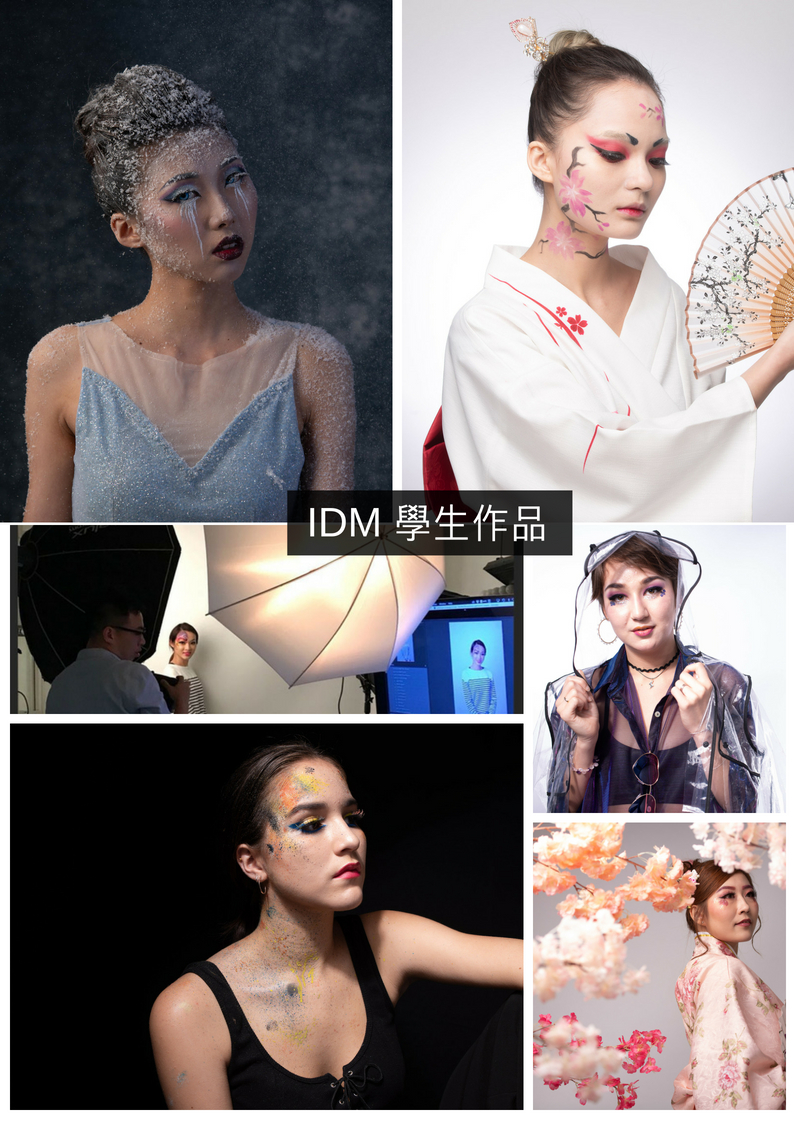 An Intensive Course designed for the surging needs of Image Styling and Design for Professional Makeup Artist. Fashion and other related industry are one of the main stages for Makeup artists to bring out their brilliant talent, and this course is developed to focus on Trendy Image Design and Styling. You will start to realize the importance of research and development for the Image and Styling that you opt to create, and this course is suitable for Professional Makeup Artist who is interested in total Image Design, Editor, Photographer and Fashion industry related…etc.
Learning Objectives
The course is composed of theory and practical part; tutor will walk you through from the history of Fashion and makeup, to the principal of Total Image Design and Advertisement Photo shooting.
Understanding Total Image Design Procedure of Design Able to explain and express its own design concept
Application of Professional Makeup Technique Relations between makeup and photography Building up Personal Portfolio
After completion of the Image Design Make Up Certificate Course, you will be able to develop and comprehend important techniques for Image Design from scratch, strengthen your hands-on techniques and build up your own personal portfolio to Jump Start your career in the Makeup Industry.
Duration:13 lessons
No. of Participants : 8-14 students ( 3 - hour class )
Tuition Fee: HK$ 15, 000
Course Assessment / Distribution of Certificate : Please refer to P.12 key learning areas
Exam / Portfolio : Exam will be held on lesson 12, while portfolio production will be held on lesson 13 ( around 3 hours )
Textbook/ handouts : Handouts.
Reminder
Free supply of cosmetics used in class. ( For hygiene reason, please bring your own makeup tools )
Student will be partner with classmate during in-class practice
Students are required to bring their models, make up products and tools for their exam
Further Studies Advice :
Bridal and Banquet Hair Styling Certificate Course BH / Media Make Up Certificate Course MM
Professional Media Make Up Advanced Certificate Course PMMA
International Professional Make Up Artist Diploma Preparatory Class IPD